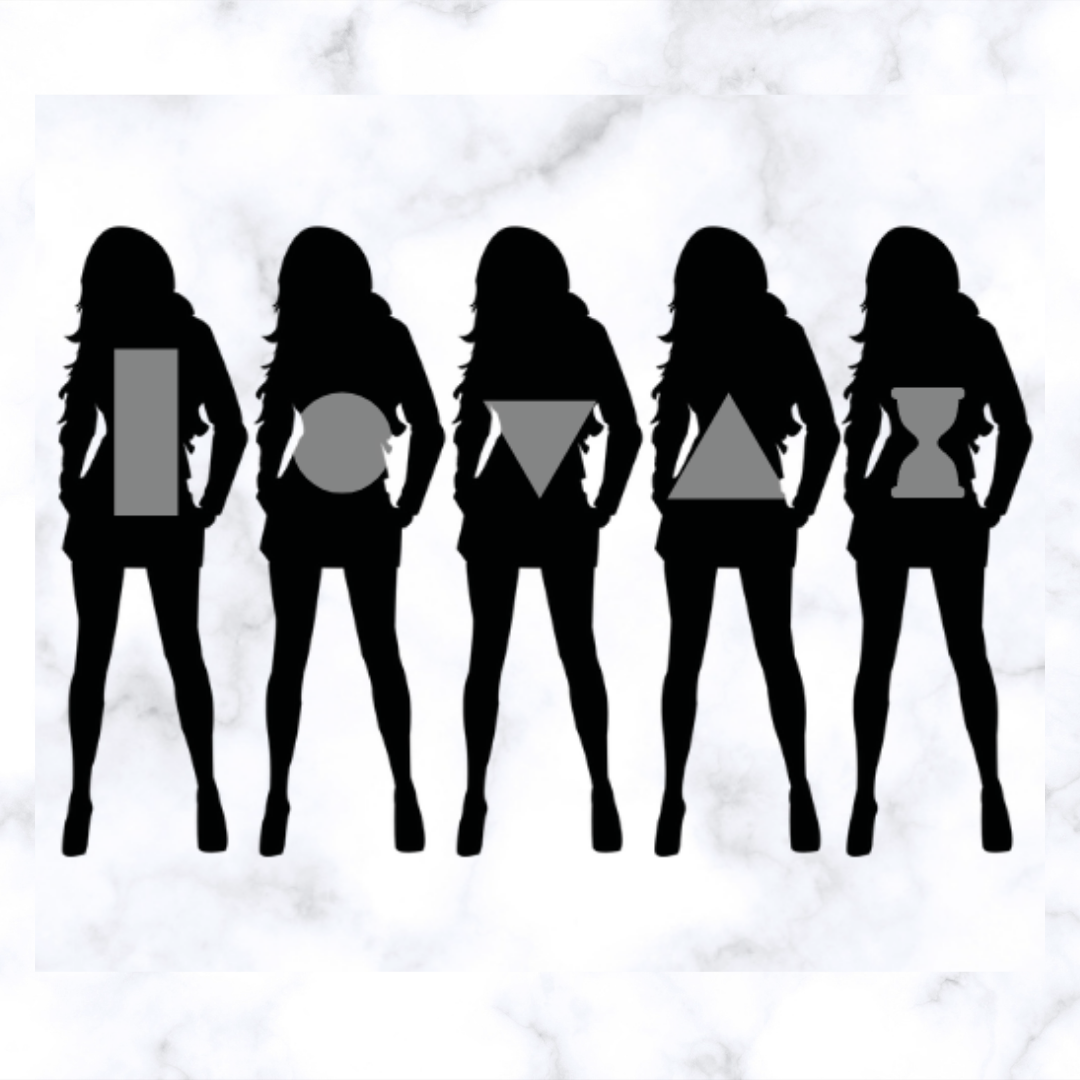 Introduction
Life is so much easier when you understand your body shape.
Have you ever wondered why certain clothes look so great on someone else but do not look as good as you would have expected them to be on you? That is probably because it is not appropriate for your body shape.
If you are tired of running helter skater each time an event or meeting is announced because you do not know/have what to wear, congratulations! You found help.
Let's clear this misconception quickly, the price or label tag of an outfit is not what guarantees that it would look great on you, in order to look put together and stylish all the time, there are other factors such as your body shape, body proportions, skin tone, lifestyle, style preference …. that must be considered.
What is Your Body Type?
The first step to dressing well is knowing your body type/shape. Let's walk through a simple process to discovering what body type you have.
We need four basic body measurement to proceed; The Shoulder; Bust, Waist, and Hip measurements (You may need the assistance of another person for accuracy)
When measuring, it is best to remove clothing and wear only your underwear with a camisole and leggings over it in other to get an accurate measurement.
Shoulders:
Place the measuring tape at the tip of one shoulder and wrap it all the way around you like a shawl until it meets back at the same shoulder. The tape should skim the top of your shoulders so closely, it almost slips off. This is the widest circumference of your shoulders.
Bust:
Stand up straight and wrap the measuring tape around your back and across the fullest part of your bust usually in the middle. Pull the measuring tape as snug as you can without changing the shape of your breasts. If the shape begins to change, you've gone too far.
Waist:
Wrap the measuring tape around your torso, at your natural waist, this is the smallest part of your waist and would be about one inch and a half to two inches above your belly button. Ensure the tape wraps flat without any folds.
Hips:
Hold the measuring tape at one hip, below your hip bone, at the fullest part of your hip. Then, keeping the tape flat, wrap it around the largest part of your butt, your other hip, and bring it back to the starting point.
Now that you've measured yourself (shoulders, bust, waist, and hips), we'll use these measurements to determine your silhouette/shape, please look out for our next.
Put the measurements to use
Hey ladies, in the previous segment you took some measurements, now use those measurements to determine your silhouette/body shape.
Please note that if the difference between two of your measurements is 1 inch or less, they are considered the same. For example, if your bust measurement is 34 and your waist is 33 inches, they are considered the same.
There are basically 5 body types/shapes;
Rectangle (straight):
Some people may refer to this body shape as Banana, because of its straight and even features. Your shoulders, bust, and hips are around the same size, with no defined waistline, and the difference between your waist and bust or hip is nine inches or less. For example; your Bust measurement is 34, waist is 33 and hips is 35 inches. This body shape is balanced and quite easy to style. To style this body shape, you can either embrace the straight features and own it or you can create an illusion of curves with your outfit choices. Your assets will usually be broad shoulders, toned biceps, long tone legs, play these to your advantage.
Triangle (Pear):
Your hips are wider than your shoulders and bust. For example, your hip measurement is 44, your bust is 38, and your waist is 34. The triangle or pear-shaped lady carries the bulk of her weight around her hips and is usually smaller top-wise.  This body shape is not balanced and your goal is to balance out your top part against the bottom. You can do this by creating volume in your upper region. Your assets are a tiny waistline, nice curvy hips, you want to flaunt these decently.
Inverted Triangle:
Your shoulders or bust are larger than your hips. For example, your bust measurement is 38, waist is 34 and hips is 36. You carry the bulk of your weight at your chest area and you are smaller on the hip area. Your assets are your nice shoulders, curvy busts, slim legs, these you can flaunt modestly. Your style goal is to balance out your bottom part which is smaller with your fuller upper part by creating volume at the bottom.
Hourglass:
Your shoulders and hips are around the same size, with a very defined waistline. For example; your Bust measurement is 42, waist is 32, and hips is 42. This body shape is every girl's dream; it is the most balanced body shape. This shape features a curvy bust-line as well as hips that are proportional to each other and a very well-defined waistline.
Round (Apple):
If your waist is larger than your bust and hips, or if your bust and waist measurement are larger than your hip measurement, you are apple-shaped. For example; Your bust is 38, your waist is 39, and your hips is 38. The inverted triangle body shape is usually confused with the apple shape; the trick is to note the mid-section. For the inverted triangle body shape, there is a more defined waist whereas the apple body shape has a rounder midsection. Your assets are your shoulders, toned biceps, and slim legs. Flaunt these modestly, avoid the temptation to wear baggy clothes as a means to disguise the midsection, however, a better approach will be to divert attention towards your neckline or legs.
Please note that no matter the body shape category you belong to, understanding your body type and dressing appropriately is the key to looking effortlessly classy all the time.
It is important to note also that people's body shape may change as a result of certain factors such as weight gain/loss, age, childbirth.
A hassle-free way to discover your body shape will be to use the Body Shape Calculator. Simply input your basic body measurement in the input session.
You can check out our wide range of collections of dresses for whatever category of body shape you have.